Il Ponte: record for Modern and Contemporary Art Auctions 
Top lot a portfolio of works by Alighiero Boetti
Great success for Il Ponte's Modern and Contemporary Art auctions on 25 and 26 May, which close with a record turnover of over € 8 million.
In an atmosphere full of adrenaline, dominated by numerous bids both by telephone and online buyers, the auction marked the sale of almost all the lots presented, with important revaluations of estimates and 2 new world records for artists. Sexto Canegallo and Ettore Sottsass.
The first, in fact, with the canvas "La vetta l'Estasi" from 1925 sold for € 22,500 broke his previous record held by the work "Rubino" auctioned by Christie's in 2001; while the second with an "Untitled" from 1954 made € 21,250.
The undisputed top lot of the auction was "Insicuro Noncurante", a complete portfolio of 81 plates that collects works from 1966 to 1975 by Alighiero Boetti, sold for an incredible € 375,000. Then we find Sam Francis' gouache "Untitled – Blue Yellow and White" from 1956 (€ 275,000) and then Piero Manzoni with "Line 5.70 meters long" from 1959 (€ 225,000).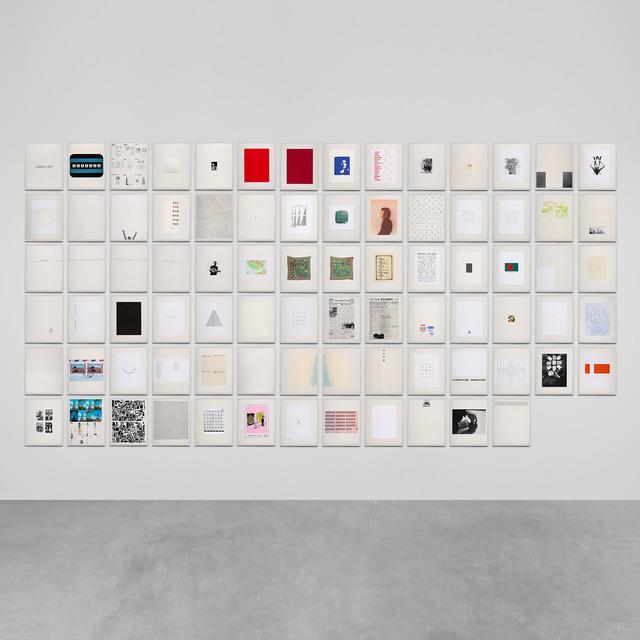 There are Piero Dorazio with oil on canvas "Equidistanza" of 1963 and Renato Guttuso with "Cultivation of the lemon in the Neapolitan" of 1956 both sold for € 162,500, "Zeusi and Parrasio" of 2007 by Giulio Paolini (€ 150,000) and " Combustion "of 1964 by Alberto Burri (€ 137,500).
Excellent results also for others for other names of the Italian twentieth century, such as Felice Casorati with Concerto (Piano, voice and violin) from 1948 sold for € 87,500 and Ennio Morlotti who sells a "Landscape in Brianza" from 1958 for € 93,750.
"The astonishing result of the auction reveals a strong and clear signal: all markets are able to welcome and enhance even artists hitherto little known or appreciated. A figure also demonstrated by the 2 world records for the artists Sexto Canegallo and Ettore Sottsass "commented Freddy Battino, head of the Department of Modern and Contemporary Art at Il Ponte.